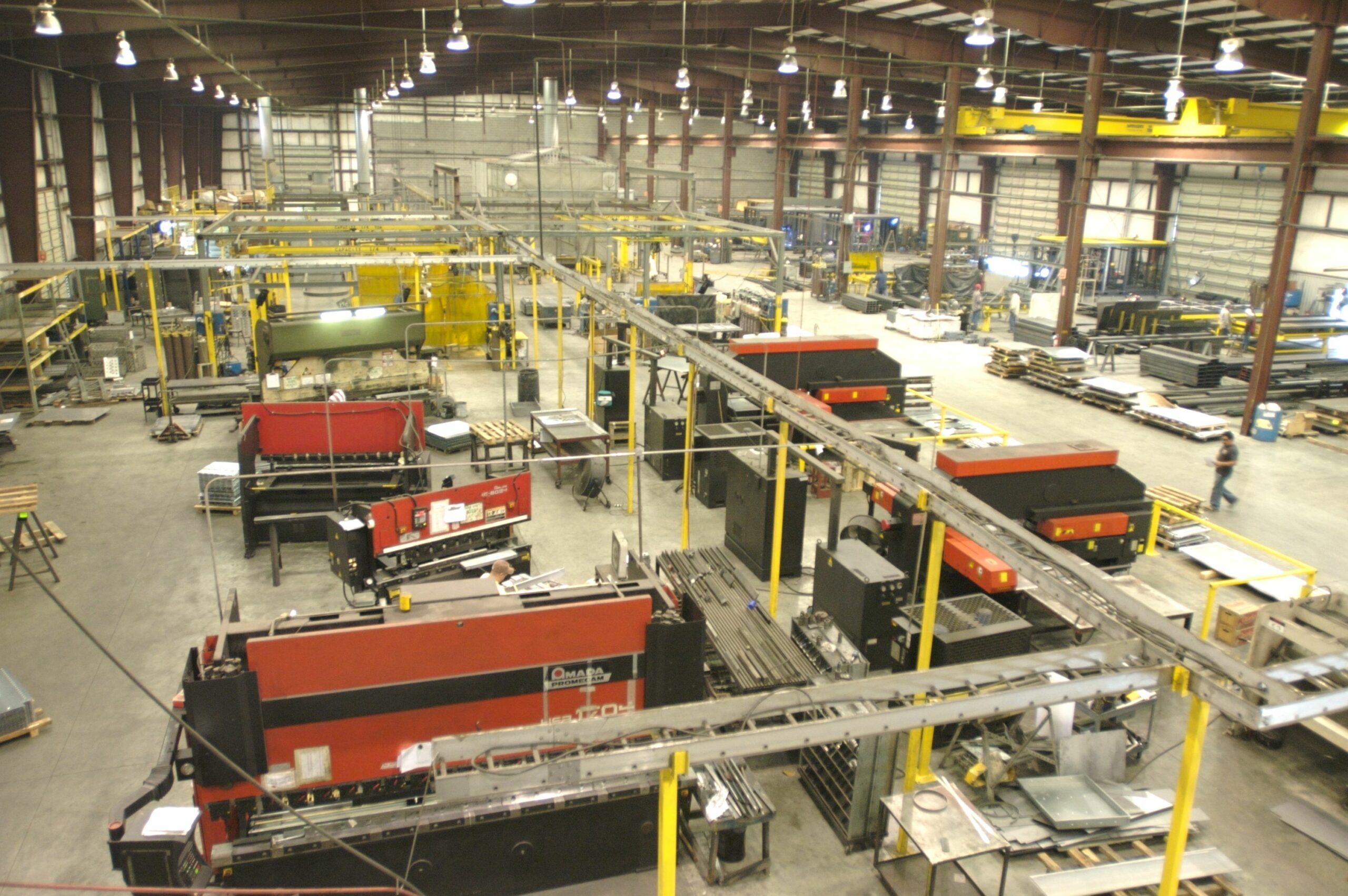 State-of-the-Art Facility is Advanced Containment Systems Competitive Advantage
Building a company with staying power doesn't happen by accident. For 30 years, Advanced Containment Systems, Inc. has focused on understanding and satisfying customers' needs while out positioning our competitors, putting us at the forefront of the transportable containment products industry. And it all starts at our state-of-the-art facility.
Located in Houston, Texas, ACSI's operations are housed in three separate facilities covering approximately 400,000 square feet. Our products are purposefully built from the ground up to accommodate our unique manufacturing processes. Each is designed with the future in mind to easily adapt and expand as our customers' needs evolve.
The standout facet of ACSI's manufacturing facility is the proprietary in-house structural testing fixture that allows us to apply loads of up to 1.6 million pounds of force. We are one of the only facilities in the U.S. that can test shipping containers, as well as other large components, in house, making us a sought-after testing lab for other organizations, including the American Bureau of Shipping.
Designing, drafting, engineering, and testing our products in-house ensures that ACSI's products meet performance specifications as quickly and economically as possible. It's our competitive advantage. Because we aren't beholden to another facility's schedule, just as fast as we can build a prototype, we can immediately test it, providing rapid turnaround and delivery to our customers.
Testing in house allows for quick turnaround time, and it also gives us total control over our inputs and systems to ensure quality at every step of the engineering and manufacturing processes so we can deliver quality, durable and sustainable solutions to our customers. ACSI makes it our goal to stay ahead of industry demands, including compliance and certifications. Every one of our transportable containment products meets the highest levels of industry standards including American Bureau of Shipping ISO 668, 1496-1, 1161, 6346; UIC 70, Military, International Plumbing, and International Mechanical code standards.
As transportable containment industry experts, ACSI stays ahead of changing markets and invests in the latest technologies and machinery to enhance our manufacturing capabilities—it's at the core of our success. Our fabrication facilities are fully equipped with modern automated equipment that ensures accuracy and repeatability, while reducing production time and costs, including (3) 5000-watt automated laser cutters, multiple robotic welders, computerized powder painting equipment with curing ovens, and NC controlled metal forming brakes, and punches.
Our designers and engineers work with the most modern tools and software including Pro-E for solid modeling which allows them to design around weight and capacity, so they know a product will pass before it even makes it to testing.
Advanced Containment Systems, Inc. is a company with a stellar reputation for producing high-quality custom Military containment products. Let us apply those same rigid mission-critical standards to your commercial product.
Discover for yourself what sets ACSI apart.