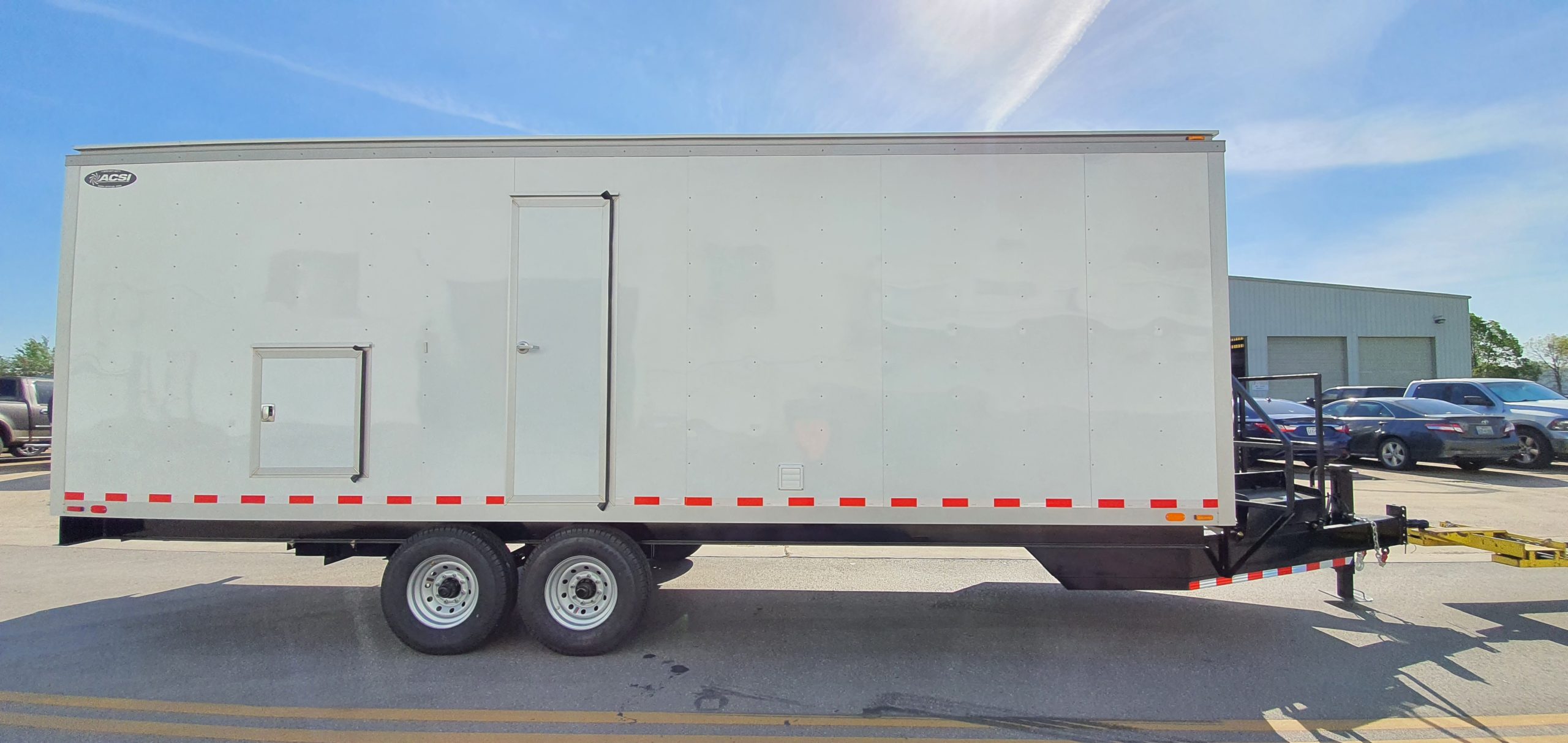 Powerful and ready to use Decontamination Trailers
The new standard of transportable solutions. And no, they aren't just for military use. Our Decon Trailers accommodate businesses across the board to deploy industrial, chemical, construction, and more to safely and effectively remove hazardous contaminants.
Advanced Containment Systems, Inc builds decontamination trailers from the ground up for the utmost versatility and offers a large array of options of ambulatory and non-ambulatory configurations that meet your unique requirements.
Our standard unit is roll-in ready with quick and easy hookups, OSHA approved full-body shower, negative air machine to provide your staff with a needed barrier of protection for pandemic isolation.
Whatever your emergency containment needs, ACSI has the right solution for your needs with minimal setup for a fast response. Our customizable options allow you to add to your unit with:
Exterior Sink Hookups
Diesel fired fresh-air space heater
Conveyor Systems
Single to multi-shower layout
Storage areas
…and so much more
"The ultimate in rugged dependable transportable containment equipment."
You'll typically see our Decon Trailers used for:
Hospital workers (before and after shifts)
Fire Departments
Oil Refineries
Asbestos Projects
Military Bases
Learn more about our decon trailers by visiting our Product Page, here you'll be able to download free brochures, floor plans or if you have more questions give us a call (713) 609-1287 regarding your special requirements or needs. Advanced Containment Systems is the only manufacturer building Decon Trailers from the ground up, let our team help you.