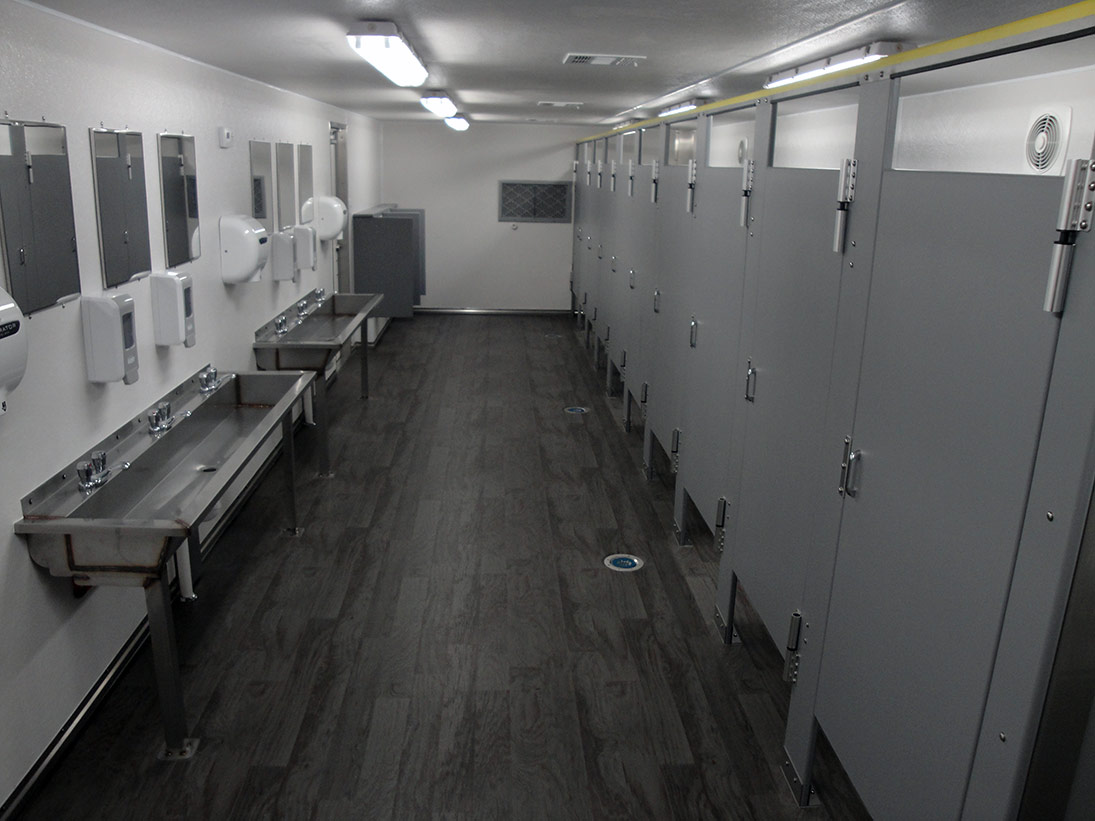 Transforming Lives: A Commitment to the Homeless Community Through ACSI
At Advanced Containment Systems, Inc, we take immense pride in manufacturing top-notch trailers that serve a greater purpose – aiding the homeless community. With a strong dedication to social responsibility, we work hand-in-hand with nonprofits and church groups to provide innovative solutions that cater to the needs of the homeless population in cities and neighborhoods across the country.
Our diverse range of restroom trailers, shower trailers, and, laundry trailers aims to improve the lives of those less fortunate by ensuring access to essential amenities and promoting dignity and well-being.
The Power of Collaboration
Our mission to help the homeless community would not be possible without the partnerships we've forged with nonprofits, church groups and municipalities. Together, we work as a unified force to tackle the challenges faced by the homeless. By providing them with our reliable and accessible trailers, these organizations can create mobile facilities that deliver vital services directly to those in need, fostering a sense of community and compassion.
Unmatched Quality and Durability
At ACSI, we understand that reliability and durability are paramount when it comes to products designed for such a noble cause. Our products are crafted using the finest materials, ensuring they can withstand the demands of daily use in diverse and even harsh environments. Whether it's restroom trailers designed for optimal hygiene, shower trailers equipped with water-saving features, or laundry trailers built to handle high-volume washing and a at-home-feel, our products are a testament to our commitment to excellence.
Accessibility and Ease of Purchase
Purchasing our products is a hassle-free experience. We have streamlined our ordering process, making it accessible and straightforward for nonprofits and church groups to acquire the equipment they need promptly. Our dedicated team is always ready to assist throughout the purchasing journey, providing guidance and information to ensure the right choice for their specific requirements.
Simple Maintenance and Mobility
We understand the importance of easy maintenance and mobility, especially when catering to the needs of the homeless community. Our trailers are designed with user-friendly features and built to require minimal upkeep. Additionally, their portability allows organizations to move them as needed, ensuring strategic placement and reaching a broader section of the homeless population.
The Impact on Dignity and Well-being
Access to clean Restroom, Shower and Laundry facilities, goes beyond meeting basic needs; it restores dignity and enhances the well-being of those experiencing homelessness. By investing in our trailers, nonprofits and church groups can create a safe and comfortable environment where individuals can regain their confidence and self-respect.
At ACSI our commitment to making a positive impact on the homeless community remains unwavering. Through our Restroom trailers, Shower trailers and Laundry trailers, we aim to empower nonprofits and church groups with the tools they need to address the pressing challenges faced by the homeless. Together, we can transform lives, foster compassion, and contribute to building a more inclusive society.
Visit our website at https://acsi-us.com/ to explore our wide range of trailers and learn more about how we are making a difference in the lives of the homeless, one trailer at a time. Join us in our mission, and together, let's create lasting change in our communities. ACSI upholds the highest quality standards and is a ISO 9001 compliant company.