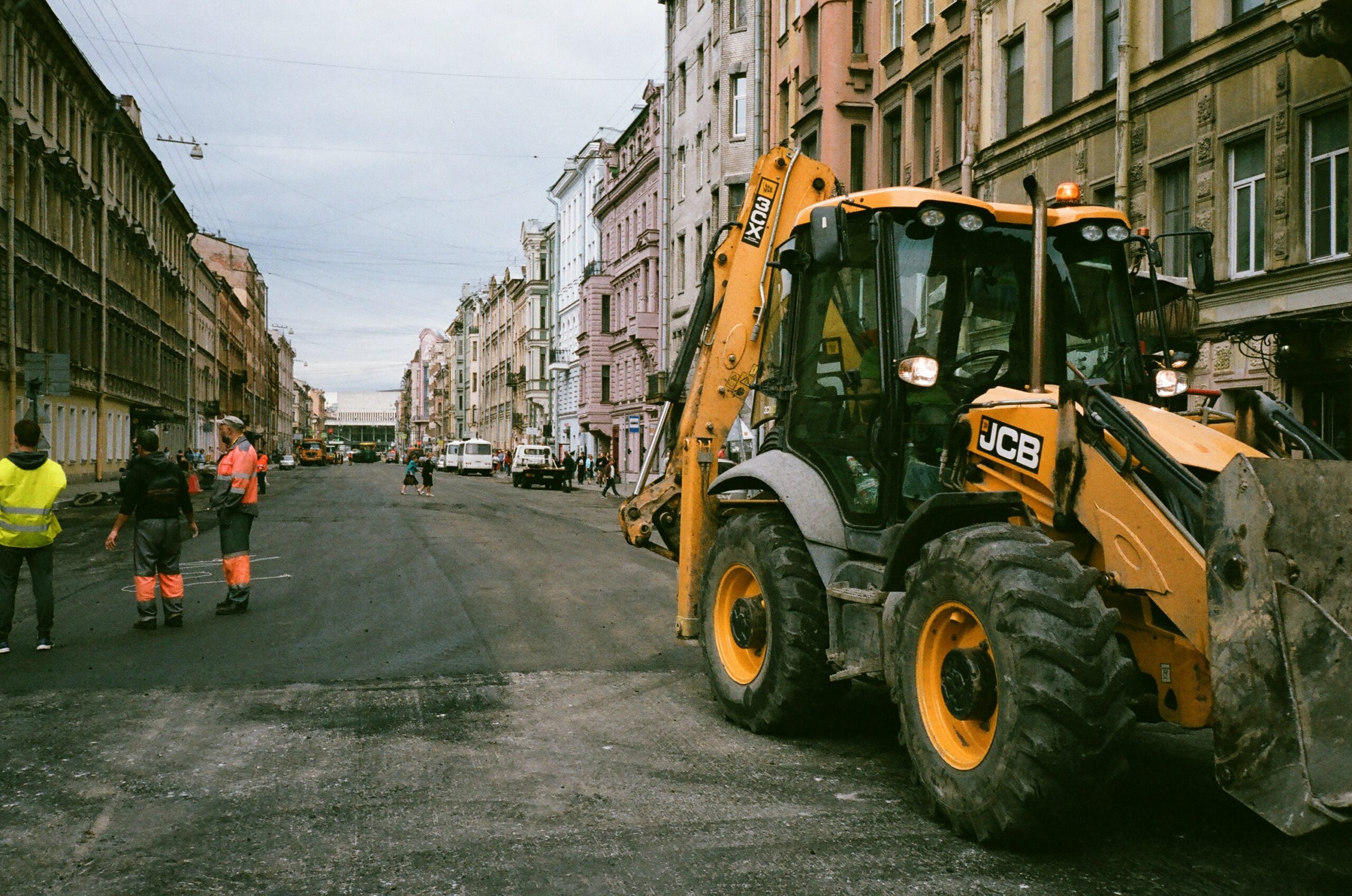 Construction Site Restrooms
Construction sites are all faced with many challenges. Finding and keeping workers to complete the build is certainly at the top of the project challenges. Providing enhanced sanitation solutions is emerging as a key choice in increasing productivity and keeping workers. General Contractors and Construction Managers are discovering how Restroom Trailers with HVAC and fresh running water is a way to attract and keep a talented and efficient workforce. Relying only on traditional plastic portable toilets can often be at the root of workers' dissatisfaction – especially in winter environments or very hot summers. In this blog, we'll explore why modular restroom trailers are so important for construction sites.
Enhanced Sanitation experiences
Modular restroom trailers are prefabricated units that are designed to be quickly and easily installed on-site. Unlike traditional plastic portable toilets, four season temperature control is standard along with freshwater sinks for more frequently maintaining clean hands. Portable Restroom Operators' across the US and in all major marketplaces have increased their modular restroom trailer inventory to meet the increasing demand from Construction sites and expanded demand at Special Events for enhanced sanitation for everyone.
Portability
Another advantage of modular restroom trailers or skids is that they can be easily moved from one location to another. Advanced Containment Systems are made to move. This is particularly useful on construction sites where the layout may change frequently as work progresses. Modular restroom trailers can simply be relocated to a new concentrated worker area.
Customization options
Modular restroom trailers and skids are available in a wide range of configurations, which means that construction site managers can choose the size and layout that best meets their needs. Whether they require a single-unit restroom or a large complex with multiple stalls and sinks, modular restroom trailers and skids can be customized to fit the specific requirements of each construction site.
Durability
Construction sites can be tough environments. Advanced Containment Systems restroom trailers are premier, military tested, ISO and ABS certified, and designed to be durable and long-lasting. They are built using only the highest-quality materials that can withstand the rigors of a construction site, and they are designed to be easy to clean and maintain. It is not uncommon that an ACSI trailer is still in use for 15 – 20 years with very little maintenance.
While we offer three different models for our clients, our Advantage series is our most popular and durable model for work site, high winds, and grit.
Regardless of the model you choose, you can be sure that each one is built with attention to detail. Our in-house ISO-level manufacturing process assures that we have complete control during the construction process.
Whatever your crew dishes out, our restroom trailers can take it – and more.
Modular restroom trailers will continue to become the norm and an important solution for construction sites. They provide quick and easy access to clean and comfortable restroom facilities leading to very happy workers who will thank you. With their durability, portability, and cost-effectiveness, modular restrooms are the smart choice for any construction site manager looking to provide the best possible facilities for their workers.
Let's Get to Work
ACSI is ready to partner with you to solve your restroom trailer needs.
Start by visiting our website to learn more about our restroom units and download our full brochures or click the "Build Your Restroom Trailer" to get started on a customized unit.
You can also call us directly at 713-609-1287 and speak with an expert.