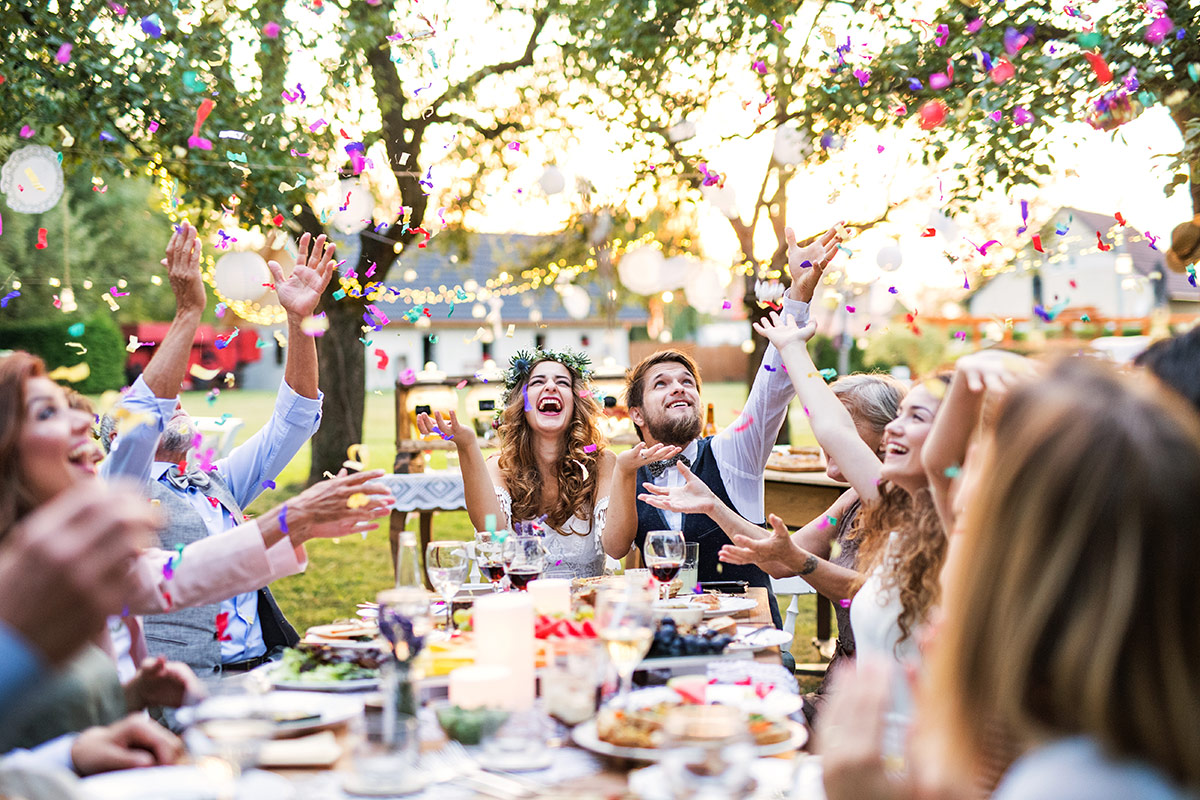 ACSI Restrooms for Weddings
The Perfect Accommodation for Wedding Guests
On the day of any wedding, everything needs to be perfect – from the venue to the catering to the bride's dress. Of course, there are thousands of other details that need to also be perfect, and one of them is making sure the guests are accommodated for anything they may need.
As weddings continue to move away from traditional sites like churches, reception halls, and hotels, wedding planners, couples, and venue owners have realized the need for mobile solutions that include restrooms for the bridal party and all of their guests.
While Porta Potties provide a choice, they aren't suited for every occasion. No one wants to wait in line and deal with unsanitary conditions and the small confines – with practically no amenities like heat, air conditioning, or toiletries. In addition, portable toilets can also be unsightly. With our sturdy, appealing restrooms they bring a level of comfort as a regular restroom.
The Ultimate in Venue Restrooms
Advanced Containment Systems has been the leader in planning, designing, and building transportable restroom units for the past three decades. Regardless of the client or their industry, we've been able to accomodate all of their requests – and if they require customization, that's never a problem.
We can provide for wedding venue owners, event planners, and rental businesses. Every one of our restrooms is built with quality products and are available with a variety of extras that will make the bride's day perfect.
Our restroom offerings are available in three different models, along with the choice of customizing what you want right down to colors, size, and whether you want them created specifically to accommodate men or women.
We've created three different classes of mobile restrooms to choose from, and they can be built to be ADA compliant, so you can rest easy knowing that we've taken all of the necessary steps to make sure your guests are completely protected and safe.
The different versions of our restrooms each have a variety of amenities and add-ons that will provide guests with everything from air conditioning to skylights.
We've designed our units so they are dependable and can be easily transported from one event to another, and because they're durable and don't require a great amount of upkeep, maintaining doesn't involve a great deal of time.
The three different units we offer include:
Regardless of the model you choose, you can be sure that each one is built with attention to detail. Our in-house manufacturing process assures that we have complete control during the construction process.
The final result will be a restroom unit that can be used year-round, that's built to serve and accommodate any number of guests – plus they can also be used at other events like concerts and festivals – making them an excellent investment.
Perfect For Your Event
As more couples choose to go the non-traditional route with their wedding festivities, it's important that your wedding planning service or venue can offer restroom units that look great and add a touch of class and convenience to any event.
With an investment like this, there's no headache involved with having to schedule pickup and delivery of portable toilets and similar facilities. Plus, your clients will appreciate having one less thing they have to worry about on their big day.
ACSI also offers custom fabrication and our processes are not only time tested, they're accurate and dependable – so our turn around times can accommodate your needs, thanks to our prototyping skills.
Start by visiting our website to learn more about our restroom units and download our full brochures or click the "Build Your Restroom Trailer" to get started on a customized unit.
You can also call us directly at 713-609-1287 and speak with an expert.