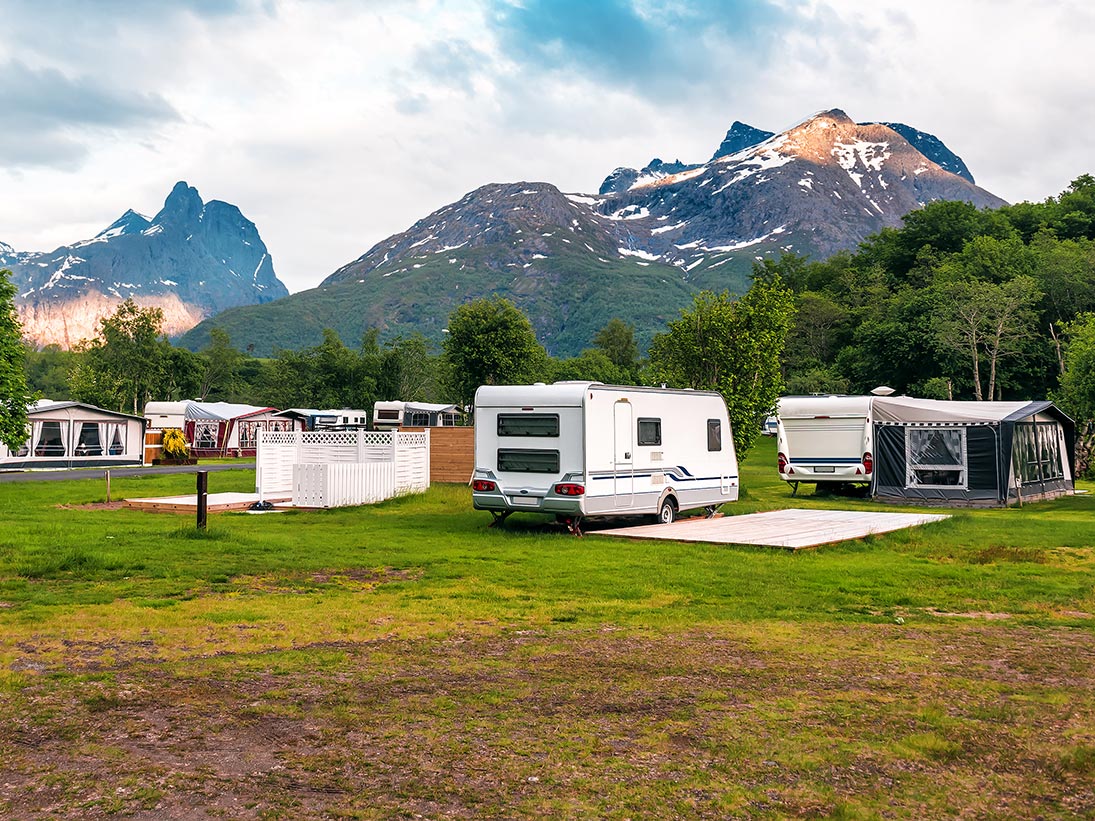 Give your Guests the Best Camping Experience with Mobile Restroom + Shower + Laundry Facilities
Summer is here, and families and friends across the country are hitting the open roads for their annual camping vacation in search of together-time, relaxation, and great outdoor adventures. Whether it's tent-camping, RVing or anything in between, campers are looking for an enjoyable experience—something they've been craving all winter!
But not everyone camps in a self-contained RV with luxury bathrooms, dishwashers or washing machines. And not everyone wants too. For many, there is a certain satisfaction that comes with "roughing" it—just not "too rough." That's why adding portable restrooms, showers, and laundry facility trailers to your campground can significantly improve your guests' experience. But there are also added benefits for you.
Less money
With portable restroom, shower, and laundry trailers, you can forgo the cost, time, and permit hassles of building brick-and-mortar facilities with permanent plumbing installations.
Less time
Portable restroom, shower, and laundry trailers are designed for easy maintenance and one-man set up, so you spend less time cleaning and maintaining.
Easy to move
If your campground is in an area that's prone to flooding or other weather-related events, portable trailers are easy to move to safety.
Here's a look at ACSI's mobile living solutions that set the standard for quality, comfort, durability, and security. These highly customizable amenities may just be the differentiator your campground is looking for.
Portable Restroom Trailers
These are NOT port-potties. Portable restroom trailers have hot and cold water, flushing toilets, and electricity and range from the practical to the plush to the luxury, and can be designed for ADA compliance. With four series to choose from, ACSI's transportable restroom trailers feature extensive design options that are easy to move, setup and maintain. From just-like-home amenities or top-shelf design features, don't be surprised if your campers give you a 5-star review just for your restrooms.
Portable Shower Facilities
After a long day on the water, in the woods, or wherever your campers like to spend their time, portable shower trailers are the perfect solution for a warm, private rinse. ACSI's portable shower facilities provide plenty of room and headspace—no hunching down required! And, they water-proof interiors with floor drains makes cleaning fast and easy. Our portable shower facilities are available in a choice of plans—from individual stalls or locker room set-ups. They're so comfortable and modern, your campers may never want to leave.
Portable Laundry Units
With storage a premium when camping, it's nearly impossible to bring a change of clothes for every day. That's why onsite portable laundry facilities are a number one campground amenity for campers who play hard while on vacation and need to be able to wash their clothes. ACSI's mobile laundry facilities offer oversized doors, commercial stackable or stand-alone washers and dryers, folding tables, and many, many more features so your guests can feel like home away from home.
57 million households went camping last year, and this summer looks just as promising. Our transportable restroom, shower, and laundry trailers are all easily customizable to meet the needs of your guests.For over three decades, Advanced Containment Systems, Inc. (ACSI) has designed and manufactured products to address remote, mobile and on demand, living, healthcare, disaster, homeland security, abatement, first responder and military needs. Let us build yours today. Build your unit today or give us a call at (713) 609-1287 to get started.